The business opportunity for home retrofit in the construction industry
There's huge opportunity in retrofit for the building and construction industry – here's why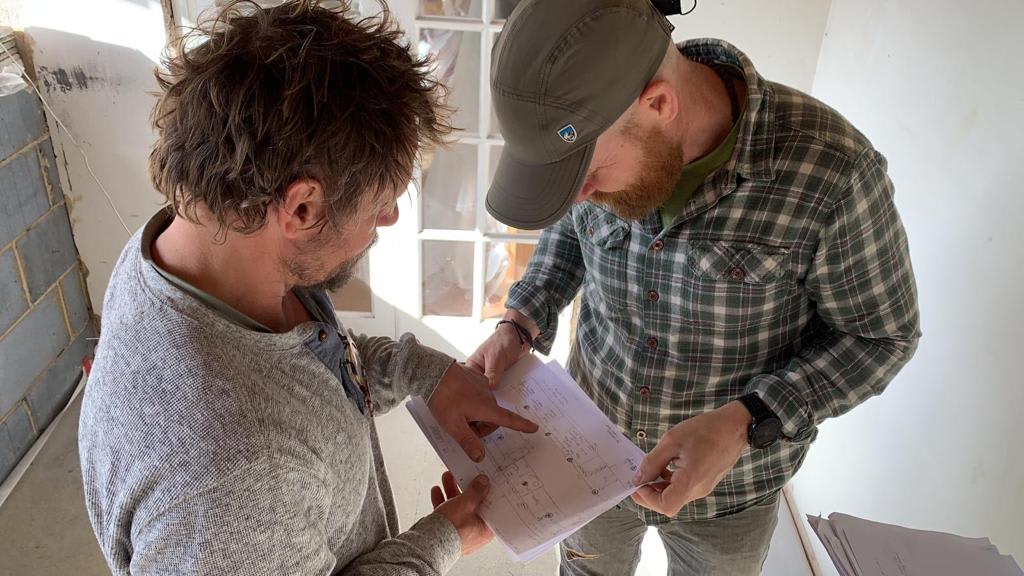 The UK government has set a target committing to become a net zero carbon emissions economy by 2050, as recommended by the Committee on Climate Change. In order to meet this target, a nationwide energy efficiency and low carbon construction programme is paramount.
The UK has the oldest housing stock in Europe, with nearly 38% of homes dating from before 1946, meaning our homes are very inefficient. To combat this, vastly reduce the carbon emissions from UK homes, and meet the government's 2030 climate targets, we need to retrofit 29 million homes – or an estimated 1.8 homes every minute. That's a lot of homes. And to do this, we need an abundance of highly skilled building professionals who understand retrofit and can implement home retrofit improvements, to fulfil the demand.
And it isn't just demand from homeowners. This year we've seen the introduction of the Green Homes Grant scheme by the UK government, which specifically required TrustMark and MCS certified installers. The government have clearly seen the need for trusted, qualified building professionals to deliver retrofit work well, and they're willing to offer funding to see this happen.
With demand from private homeowners, and grant funding from the government, the home retrofit market is only set to grow. This means there's a huge business opportunity for building contractors who are willing to work on home retrofit projects. It's time for your building business to focus on this opportunity.
In this blog, we will explore how home energy efficiency fits into the climate emergency equation, how a focus on home retrofit could be key to future proof your business and what you can do to give your building consultancy or trade a head start in this area of green growth.
Net zero, energy efficiency and the rising need for healthy homes
The UK's domestic home energy use constitutes around a fifth of total CO2 emissions and around one-third of national emissions and energy demand on an annual basis. Current energy use in homes – which accounts for 14% of total UK emissions – is not resilient to the changing climate.
Awareness around climate change and the quality of our home environments is rising amongst the general public – many of whom own homes. UK homes are often old, drafty and poorly ventilated, therefore producing more emissions than is necessary, and so it's only right that focus is turning to the role of our homes in the climate emergency. Ventilation is a particularly poignant problem in 2020, for health as well as carbon emissions, as we live through the Covid-19 pandemic.
A home retrofit using a whole house approach can sensitively and effectively address these issues in existing homes, reducing excess carbon emissions and producing greater comfort. A whole house approach aims to take a property to near net-zero energy demand either in a single phase, or in a multi-phased approach where each phase of retrofit builds on the previous one.
We're seeing huge demand from homeowners for such work to be done – with hundreds of registrations from homeowners in Oxfordshire. This brings with it ample work opportunities to those who are looking to futureproof, scale and grow their businesses in the building and construction sector.
Futureproof your business through retrofit
In a published economic analysis of the sector, the UK Government reports that construction is one of the largest sectors of the economy. It contributes almost £90 billion to the UK economy, comprises over 280,000 businesses covering some 2.93 million jobs, an equivalent of about 10% of total UK employment. As such, construction is a key sector of the UK economy, and the continued demand for home retrofit to bring down our carbon emissions will only increase this.
On the way to meeting the Government's 2050 targets, a 'green stimulus' plan to retrofit 8.7 million homes by 2023/?24 could create over 500,000 new jobs, reduce household carbon emissions by 21% (19.23 MtCO2/?year) by 2023/?24 and cut household bills by an average of £418, according to new research published by the New Economics Foundation. And therein lies a huge opportunity for retrofit in the construction industry.
Plus being a part of the retrofit sector, working on energy efficiency and lowering carbon emissions, will be good for business too as you can elevate your brand as a conscious business – something we know people are now looking for more and more when they engage with businesses.
Retrofit includes measures such as: insulation (wall, loft, floor), heating system replacement (upgrading boilers, installing heat pumps, biomass boilers), draught-proofing, installing double or triple glazed windows, improving ventilation, and more. If your building business can support these kinds of measures, we'd highly recommend that you consider focusing on retrofit projects in your work – and if you're based in Oxfordshire we can help you access our pipeline of existing homeowners who are ready to start work on their retrofit projects.
The importance of reputation
In their development of the the recent Green Homes Grant, the UK Government has specified that all tradespeople and building contractors who deliver retrofit work through their 'Green Home Grants' scheme must be TrustMark or MCS certified in order to guarantee the quality of the delivery.
With the pressure on to retrofit millions of homes in the right way, we think this focus on expert, reputable and certified installers and building professionals will only continue. If you're going to be working on retrofit it's crucial that homeowners can trust and verify your work.
The RetrofitWorks cooperative – one of our project partners – is an approved Scheme Provider for TrustMark accreditation and can help you with your TrustMark accreditation. They're leading the way to improve the quality of retrofit work in UK homes as well as providing our delivery team members with ongoing admin, marketing/finance support, and vetted high quality leads. 
Our message to building professionals – join a reputable home retrofit programme like Cosy Homes Oxfordshire to help you upskill and help your business thrive as the retrofit market grows.
We already have over 400 homeowners registered with us, looking to make retrofit improvements to their homes – and this number keeps increasing. We need help from trustworthy, local building professionals like you to help us deliver this work as General Contractors and Retrofit Coordinators, for all the reasons outlined in this post.
If you're a building professional or business owner based in (or willing to travel to) Oxfordshire and you're looking to futureproof your business and work on tackling climate change, we want to hear from you.
Join our delivery team today to lead the way in transforming Oxfordshire's homes. Contact our Membership Development Manager, Michael Huth, on membership@retrofitworks.co.uk to find out how.
Read next…
Cosy Homes Oxfordshire is a one-stop home retrofit service connecting homeowners with skilled building professionals to deliver high quality retrofit work, under one seamless programme.  We work with local (or willing to travel) building professionals to

There's huge opportunity in retrofit for the building and construction industry – here's why The UK government has set a target committing to become a net zero carbon emissions economy by 2050, as recommended by the Committee on Climate

Interested in retrofitting your home and wondered what exactly the role of a Retrofit Coordinator involves? Spending days filled with home assessment visits, tailored consultations, energy audits, and site visits, Retrofit Coordinators take a hands-on